Posts for tag: porcelain veneers
By Todd G. Yoshino DDS
February 28, 2019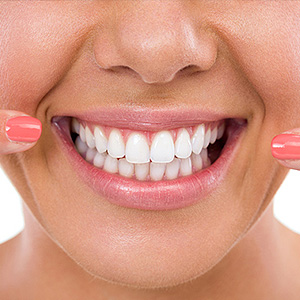 Are you tired of those stained, chipped, slightly crooked or—in a word—unattractive teeth? We have an effective solution for you: cover them with life-like porcelain veneers.
As the name implies, a veneer is a thin layer of dental porcelain custom-made to match your tooth's shape and color and permanently bonded to the outside enamel. With its translucent, light-reflective quality similar to tooth enamel, dental porcelain looks completely natural. Veneers are well suited for minor to moderate imperfections, and can even be used to correct slight gaps between teeth.
We begin the process by performing a comprehensive dental exam to begin planning the exact shape and color of your new veneers. We can now do much of this planning with computer imaging, which may also give you the chance to see how your veneers will look on you after treatment.
We often will also need to prepare the teeth to accommodate the veneers when we bond them. Although the alterations shouldn't be anywhere near as extensive as with a porcelain crown, we will still often need to remove some of the enamel layer so the veneer won't look bulky. Even though we'll remove as little as possible, if needed it will still permanently alter your teeth—so they'll require some form of restoration from then on.
Once we've prepared the teeth, it's then time to create the veneers. This is typically done by a dental laboratory technician through a manual process that may take several weeks. Increasingly, though, equipped dental offices are now able to generate their veneers in-house with computer-aided design/computer-aided manufacture (CAD/CAM) milling technology.
Once the veneers are ready, they're bonded securely to the teeth with a detailed process that helps ensure they'll endure biting and chewing forces for a long time. Still, you'll need to avoid biting into hard objects or using your teeth for such things as cracking nuts. If you have a clenching or grinding habit, we may also recommend you wear a night guard to prevent excessive forces against not just your veneers but your teeth as well.
By taking good care of them, your new veneers can give you many years of service. Most of all, they can transform your embarrassing appearance into a smile you're proud to show.
If you would like more information on porcelain veneers, please contact us or schedule an appointment for a consultation. You can also learn more about this topic by reading the Dear Doctor magazine article "Porcelain Veneers."
By Todd G. Yoshino DDS
May 14, 2018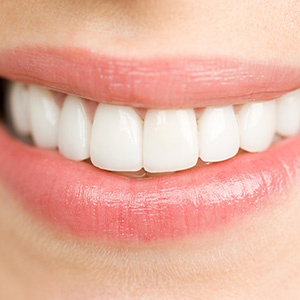 Porcelain veneers are a great way to enhance an unattractive smile. But are they appropriate for teenagers? The answer usually depends on a patient's current development stage and the type of veneer used.
Veneers are thin layers of porcelain bonded to the front of teeth. But even though quite thin, they can appear bulky if we don't first remove some of the tooth's enamel surface. This is irreversible, so the tooth may require a restoration from then on.
This could be a major issue for teens whose permanent teeth are still developing. During this period the tooth's central pulp is relatively large and the dentin layer not fully developed. As a result, the pulp's nerves are often closer to the surface than in an adult tooth. This increases risk of nerve damage during veneer preparation; if nerve damage occurs, the tooth could ultimately require a root canal treatment to save it.
On the other hand, some types of veneers don't require tooth alteration (or only very little) beforehand. These "no-prep" or "minimal prep" veneers are best for certain situations like abnormally small teeth, so we must first determine if using such a veneer would be appropriate for your teen.
In effect, we'll need to weigh these and other factors before determining if veneers are a safe choice for your teen. That being the case, it may be more advisable to consider more conservative cosmetic techniques first. For example, if enamel staining is the main issue, you could consider teeth whitening. Although the often amazing results eventually fade, whitening could still buy some time until the teeth have matured to safely apply veneers.
Slight deformities like chipping can often be corrected by bonding tooth-colored composite material to the tooth. In artistic hands it's even possible to create a full veneer effect with very little if any tooth preparation. How much we can apply, though, depends on tooth size, and it won't be as durable as a porcelain veneer.
With that said, veneers could be the right solution to enhance your teen's smile. But, we'll need to carefully consider their dental situation to ensure their new smile remains a healthy one.
If you would like more information on cosmetic solutions for smile appearance problems, please contact us or schedule an appointment for a consultation.
By Todd G. Yoshino DDS
March 14, 2016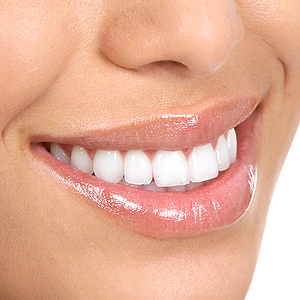 There are a lot of ways to improve the appearance of your teeth. Some methods can be quite involved like crowns or bridgework, which require extensive alteration of teeth to accommodate them.
Other methods, though, can achieve stunning results with less tooth reduction or alteration to your teeth. Porcelain veneers are one such alternative that literally puts a new face on your teeth. A dental veneer is a thin layer of restorative material (usually porcelain) that is bonded to the outside of a tooth to cover blemishes. They're an excellent choice for dealing with otherwise healthy teeth with mild to moderate chipping, wearing, staining or slight misalignment.
Veneers can be fashioned to match the shape and texture of the prepared tooth, as well as coloring that blends with neighboring teeth. They're created by skilled dental lab technicians who use porcelain powder mixed with water to create layers of pliable porcelain laminated together to achieve the appropriate thickness and shape. The veneer is then oven-fired to produce a strong, durable product.
Their use in various dental situations does require some tooth preparation, though normally not as much as other restorative measures — usually no more than 0.5 mm of surface enamel. Removing this small amount will ensure the veneer doesn't look too thick and bulky once bonded to the tooth.
There are some situations, though, where veneers aren't the best choice: because they're mainly a cosmetic solution, they can't remedy problems like poor tooth position and bite or large discrepancies in root position. And teeth that are heavily decayed may require more extensive dental work to repair and preserve them.
In the right situation, though, veneers can make a huge difference to your smile and last for years, as long as you practice effective oral hygiene and don't subject them to abnormal biting force (no cracking hard shell nuts with them — they can shatter). In skilled hands, veneers can transform your teeth from embarrassing to dazzling.
If you would like more information on porcelain veneers, please contact us or schedule an appointment for a consultation. You can also learn more about this topic by reading the Dear Doctor magazine article "Smile Design Enhanced with Porcelain Veneers."